2021-04-23
Canon EOS IX. I tried Eye Controlled Focus.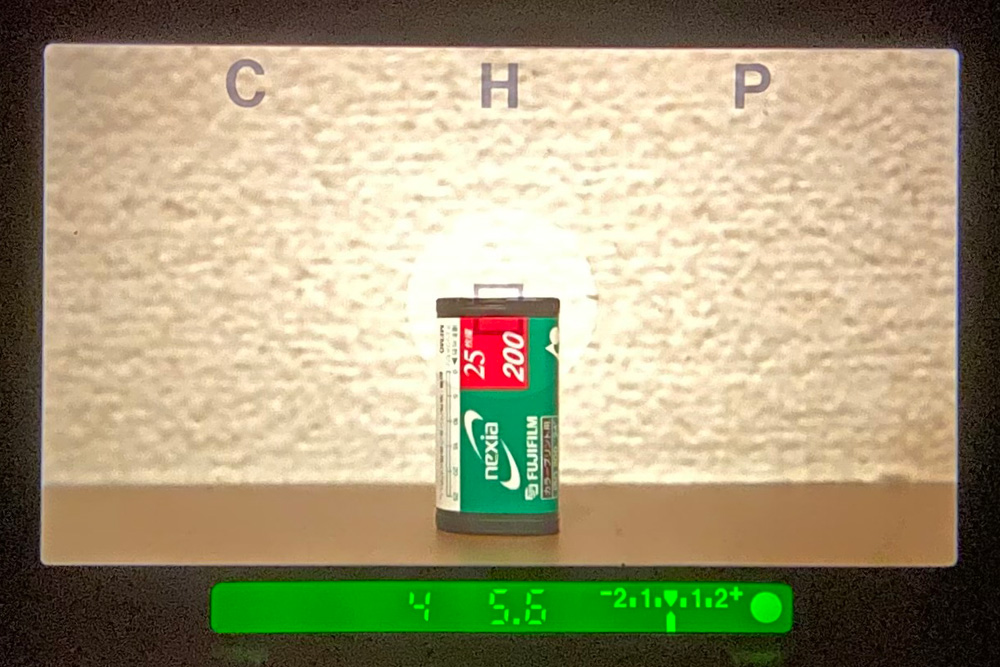 The other day, Canon announced the development of the "EOS R3", and Eye Controlled Focus has become a hot topic.
There have been a few EOS film cameras that used Eye Controlled Focus in the past, but it seems that many people think of the "EOS-3" among them.
When I looked into it, I found that the 45-point AF area, which was adopted before the EOS-1V, was a big advantage.
Furthermore, the EOS-1V, the flagship model, does not have the Eye Controlled Focus, so this is even more significant.
There are high expectations for the return of Eye Controlled Focus, which has never been used in an EOS digital camera, in a mirrorless camera, and the first "3" in 23 years.
When I was thinking that I would like to try Eye Controlled Focus, I remembered that my APS film camera, EOS IX, uses Eye Controlled Focus.
↓I didn't know about it at the time, so I didn't try it. ↓

So I tried the Canon EOS IX's Eye Controlled Focus.
First, calibration.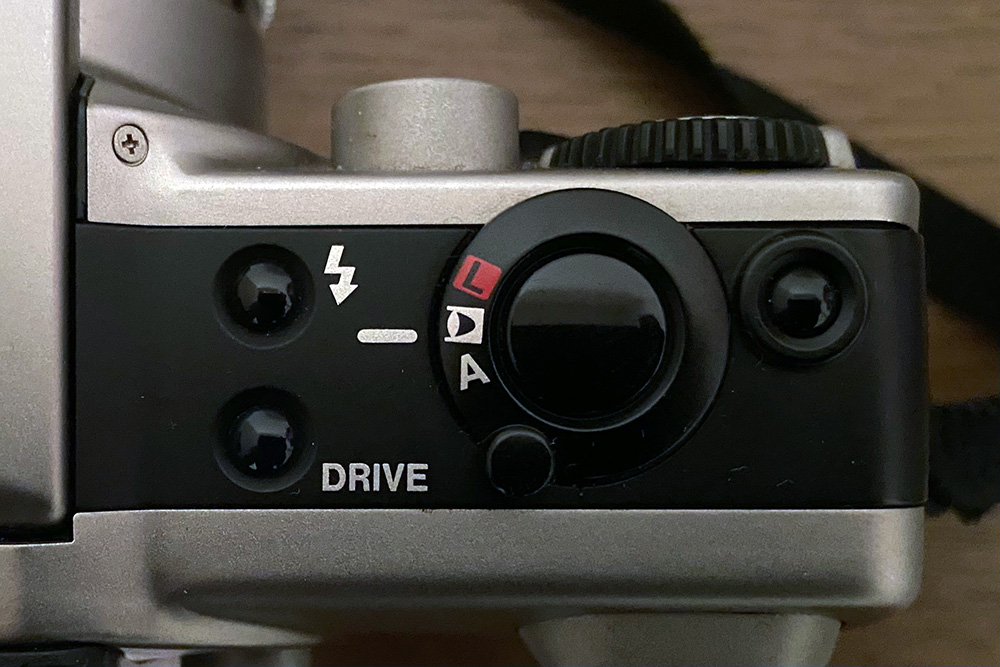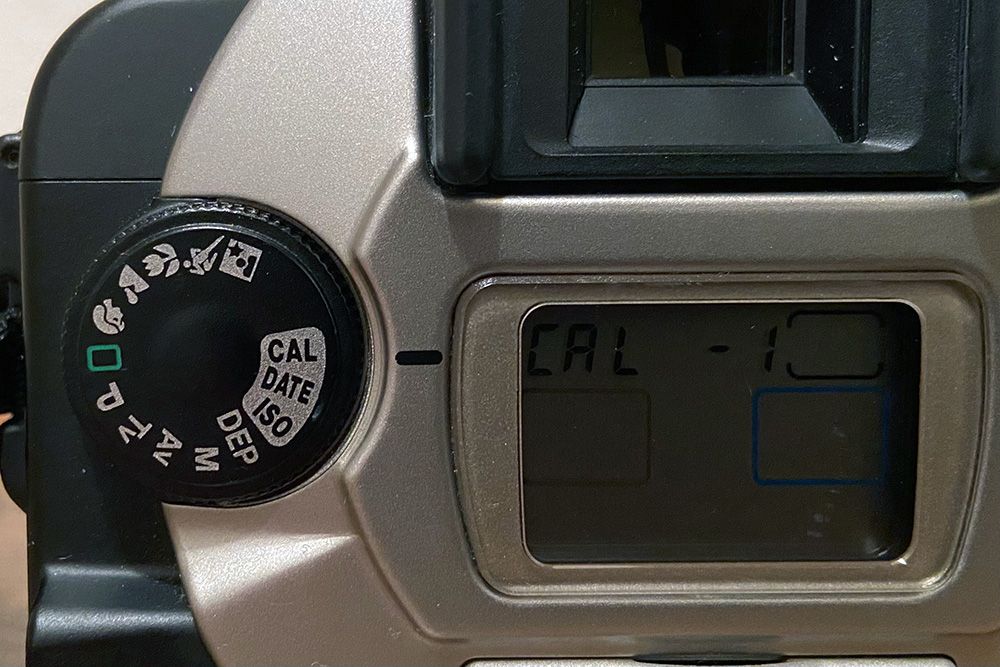 Set the main switch to "Eye Control", and set the mode dial to "CAL".
Then turn the electronic dial to make sure that any number is blinking.
If it is not blinking but lighting up, the "line of sight" has already been registered.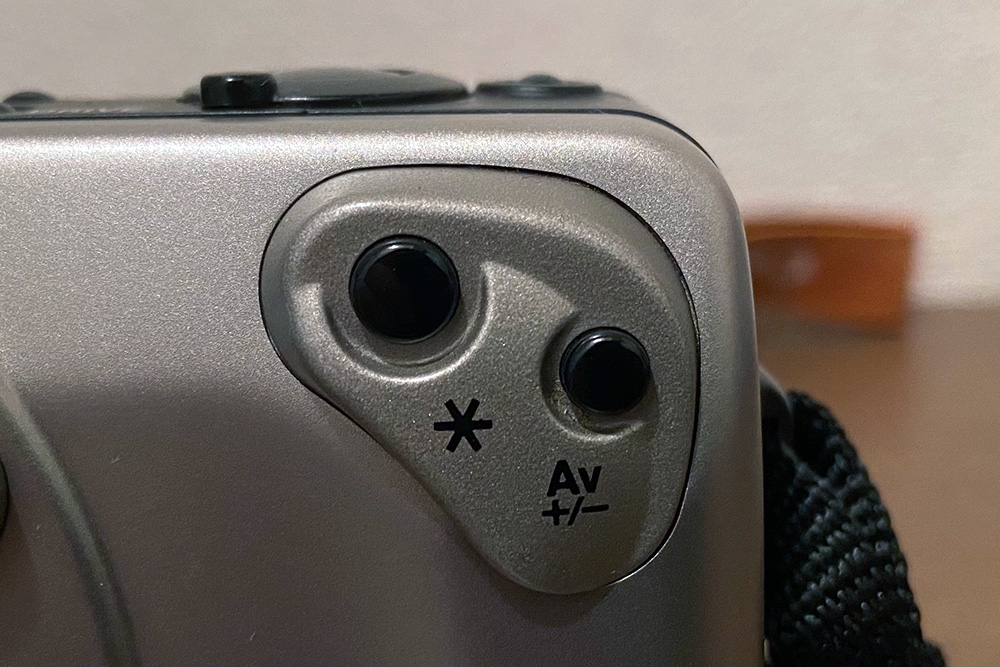 To delete it, press the AE lock button and the exposure compensation button simultaneously.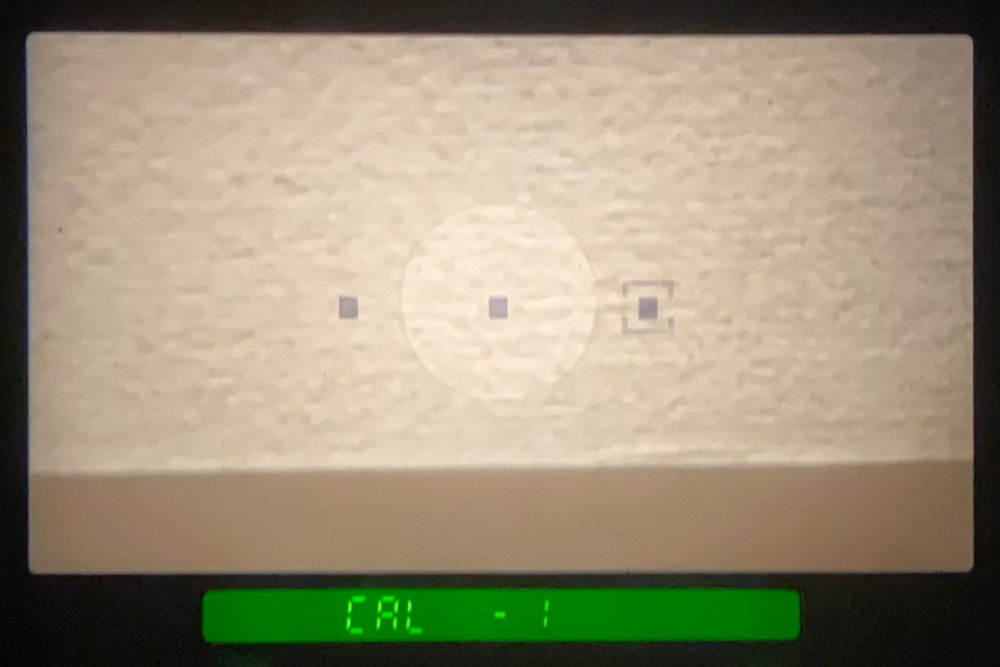 First, from the horizontal position.
Looking through the viewfinder, the AF frame on the right side of the three AF frames is blinking.
Press the shutter button while keeping an eye on the right AF frame.
When the blinking lights up and an electronic "beep" sounds after a second or two, take finger off the shutter button.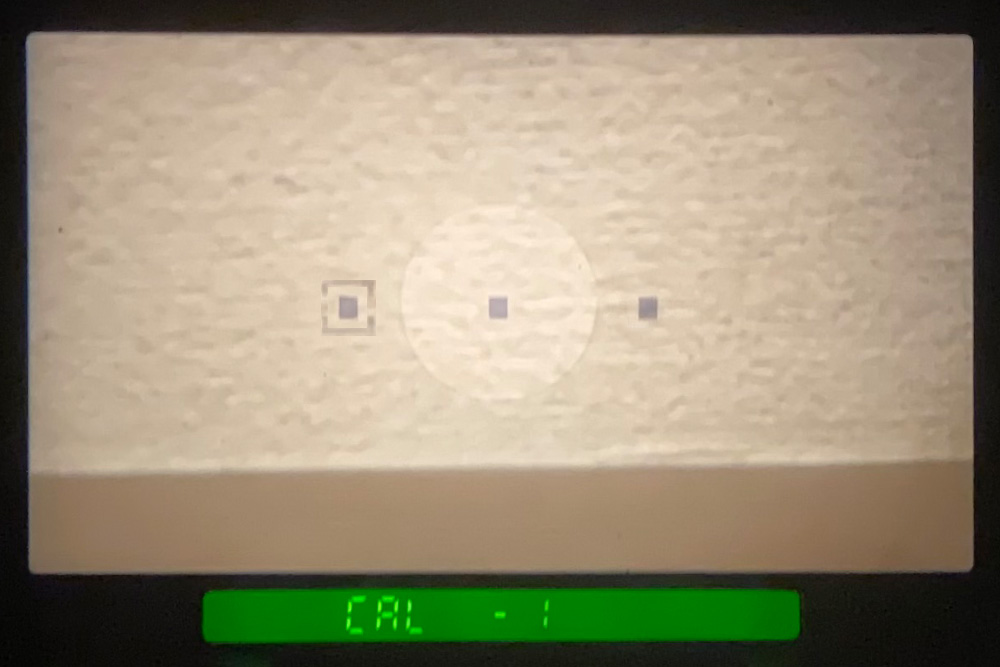 Next, the AF frame on the left side will start blinking, so press the shutter button while keeping eyes on the left AF frame.
When the horizontal position is registered, hold the camera vertically after pressing the shutter button once, and register the line of sight in the vertical position in the same way.
It is important to register to the same registration number for both horizontal and vertical positions.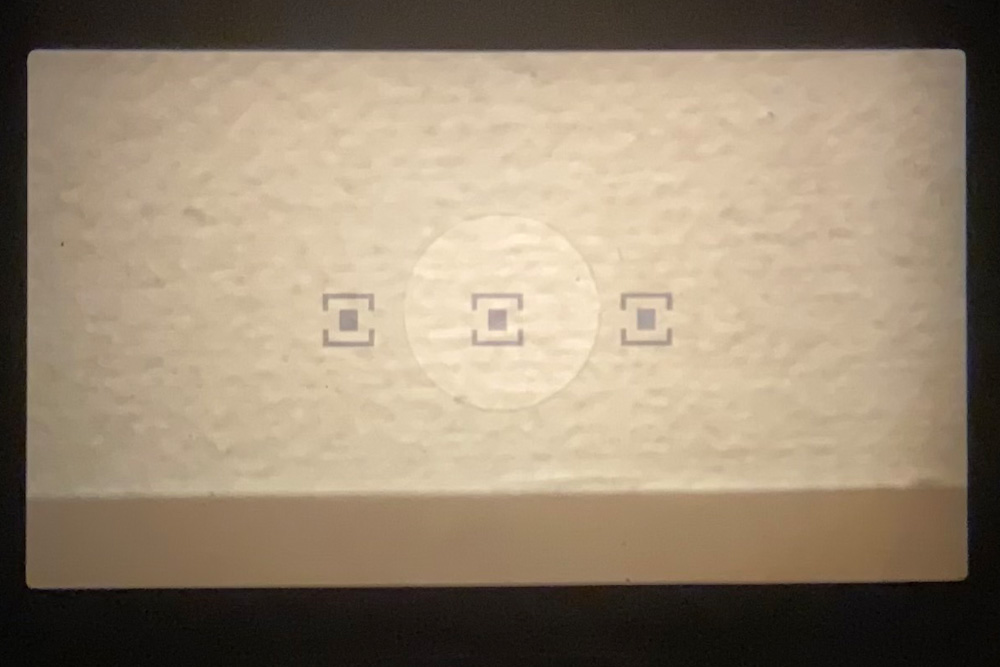 After calibration, set the AF frame selection and turn on the three AF frames.
That's all for preparation.
Well, the Canon EOS IX's Eye Controlled Focus system has three AF points, so I thought it would be a piece of cake.
However I use glasses all the time, so it's not so easy. LOL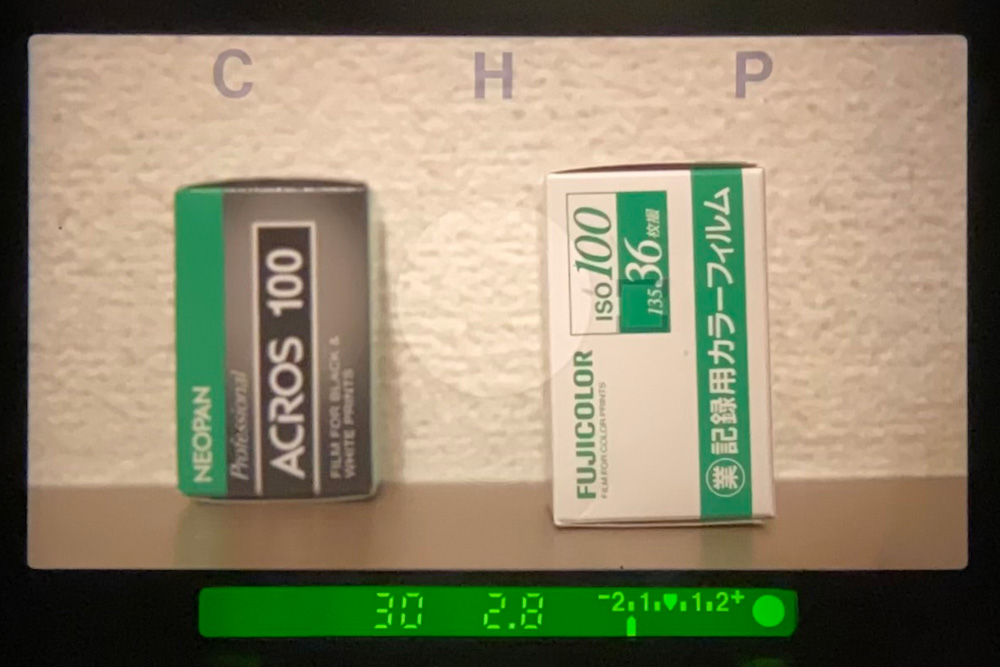 As a matter of fact, the success rate is high when the subject I want to focus on is in the foreground.
However, when the subject I want to focus on is in the back, I often miss.
Incidentally, I couldn't successfully select the print size by Eye Controlled at all.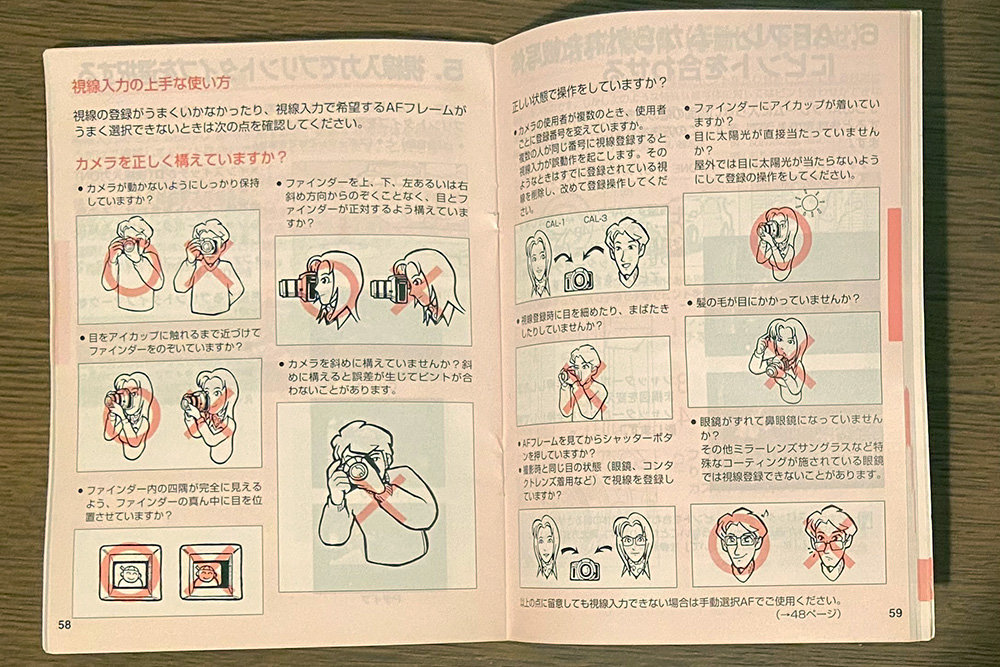 The user's manual has some tips.
It says, "If you are unable to Eye Controlled Focus even after paying attention to the above points, please use manual AF selection.".
There's nothing to be done. LOL
After, I'm curious about EOS-3.
EOS-3 is a higher model, so I wonder if I can do Eye Controlled Focus better?
At the time of this post , I'm thinking that I should buy EOS-3.
I hope I can find a used one in good condition. :)