2020-11-11
Canon EOS REBEL XS / EOS 500 / EOS Kiss first model is my first film SLR camera.
I like to do "treasure hunts" at second-hand store once in a while.
One day in August 2016.
On that day as well, I was doing a "treasure hunt" at a second-hand store.
So I found a film SLR camera.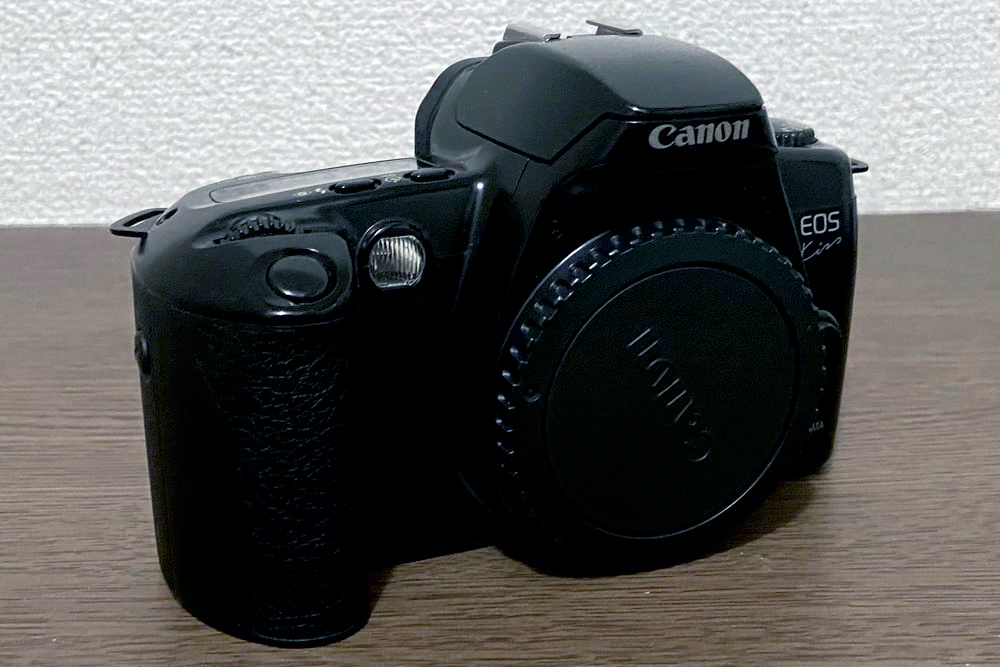 Canon EOS Kiss(EOS REBEL XS / EOS 500), a film SLR camera released in 1993.
This is the first camera under the "EOS Kiss" brand.
(*The model name varies depending on the country of release, but since I am Japanese, I will write an article with "EOS Kiss".)
The price was 100 yen (tax out)!!
There was no guarantee of camera operation.
There were some scratches on the camera body.
But the condition of the camera looked good.
"I think...this camera may work..."
When that happened to my mind, I felt like I heard a voice from EOS Kiss.
"Please, help me!! I want to be Tokimeki once more..."
At that moment, I decided to buy the EOS Kiss.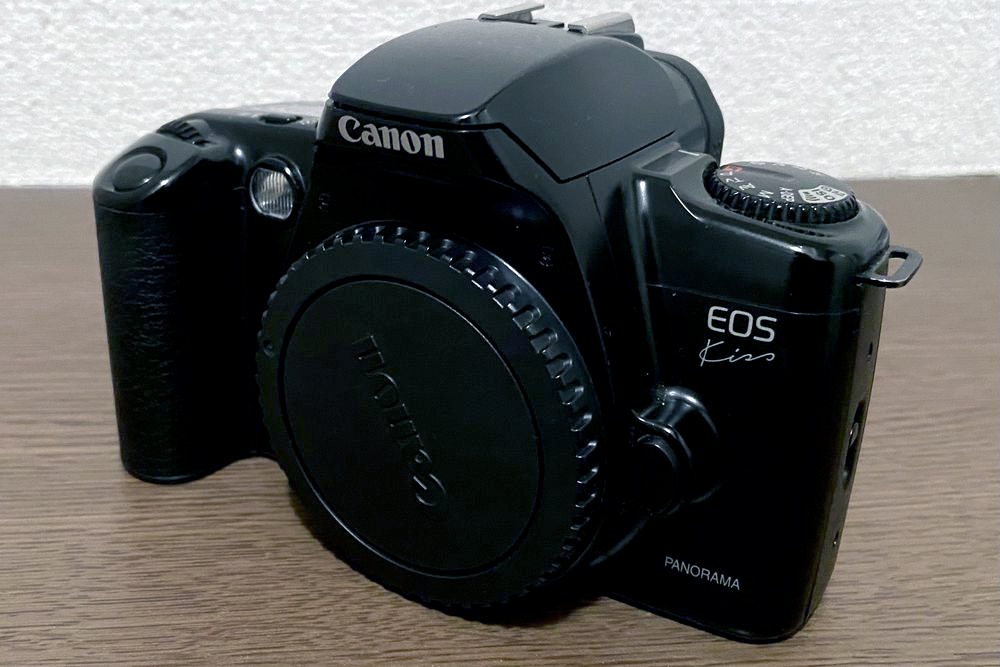 Details of the EOS Kiss can be found at the Canon Camera Museum.
Please refer.
[Reference]: EOS REBEL XS - Canon Camera Museum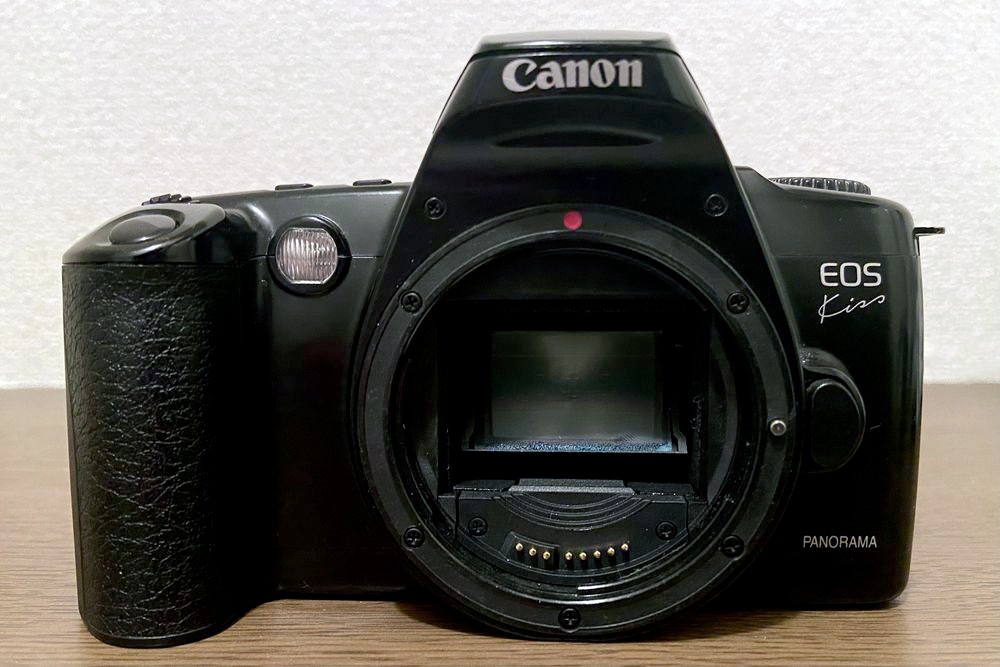 The mount for this film SLR camera is an EF mount.
It is the same mount as the current DSLR camera.
Therefore, this camera can use many EF lenses.
I think this is really great.
However, the mount for this camera is made of plastic.
It seems that I need to be careful when handling it.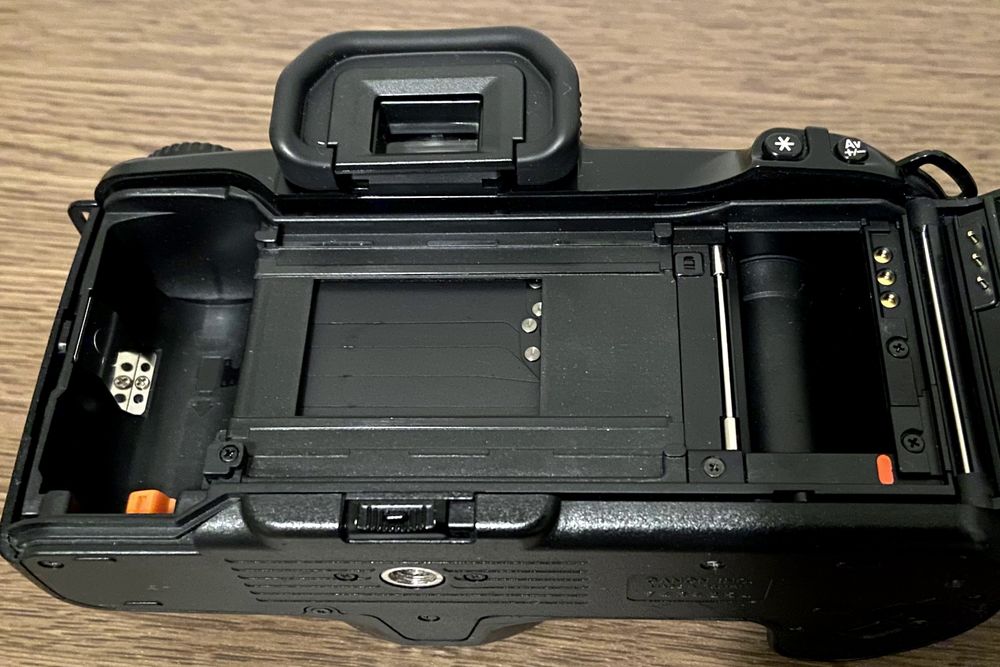 Film chamber, I think that it is clean.
However, it seems that hydrolysis is occurring in the parts around the shutter curtain.
The shutter curtain is a delicate part.
Cleaning seems to be difficult...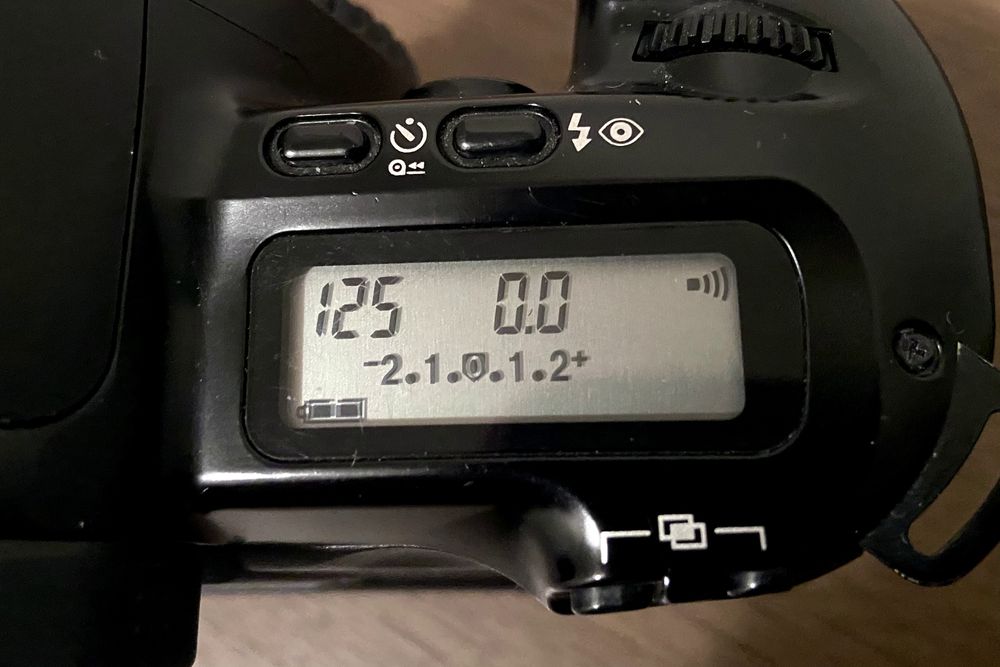 I prepared the battery CR123A required for operation check and inserted the battery.
When I turned on the power, the liquid crystal was displayed.
I'm a little worried about the above hydrolysis, but I was able to release the shutter safely.
Next is the quartz date, This requires a coin cell battery CR2025.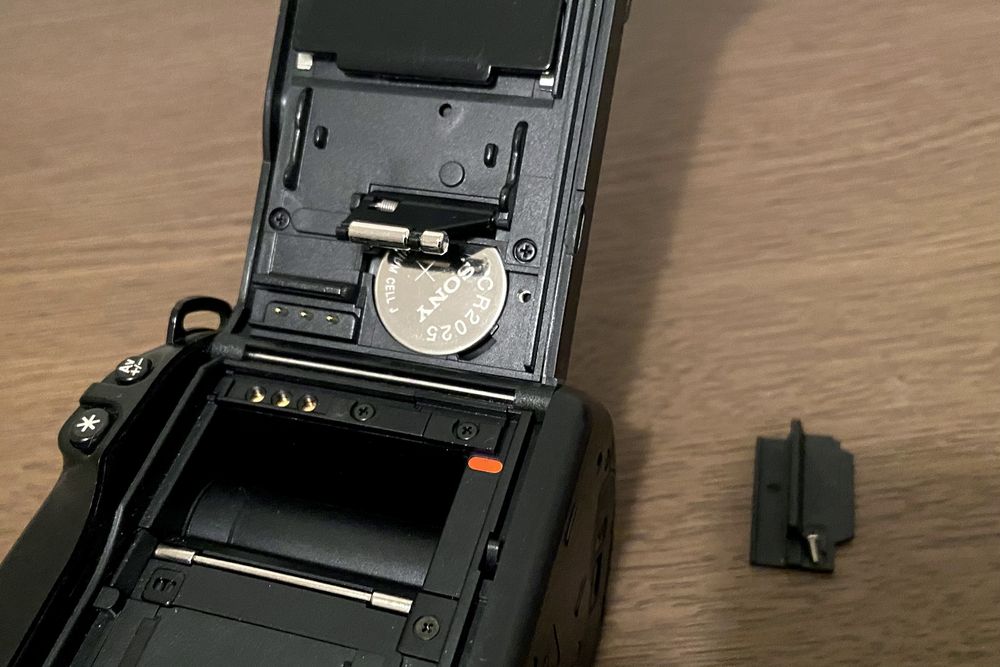 The battery for quartz date can be replaced by removing one screw with a precision screwdriver.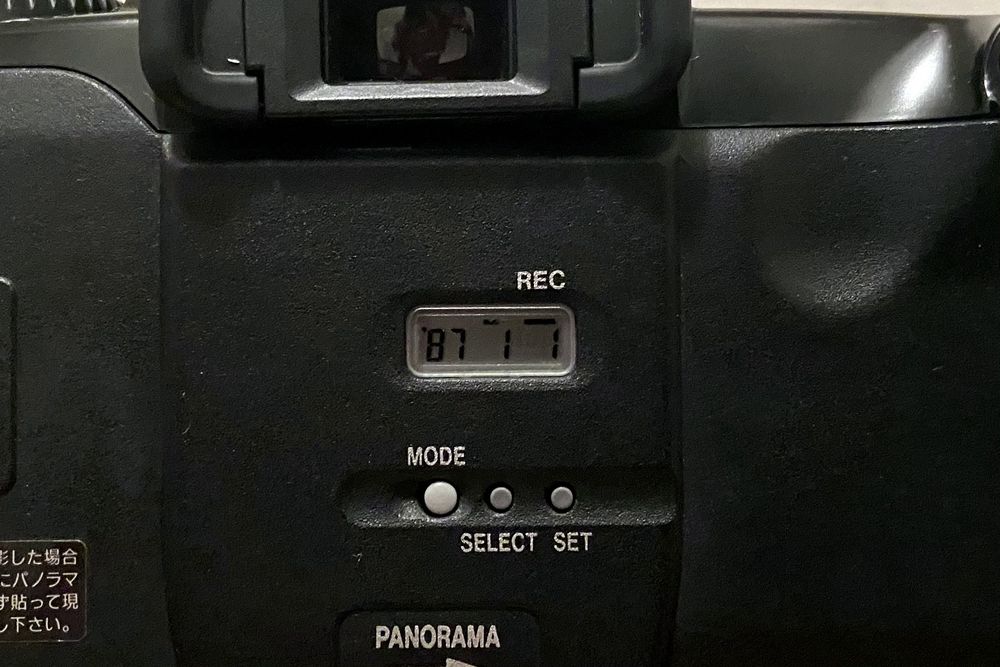 After replacing the batteries, the quartz date worked fine.
However, on January 1, 2020, the "Time of fate" came.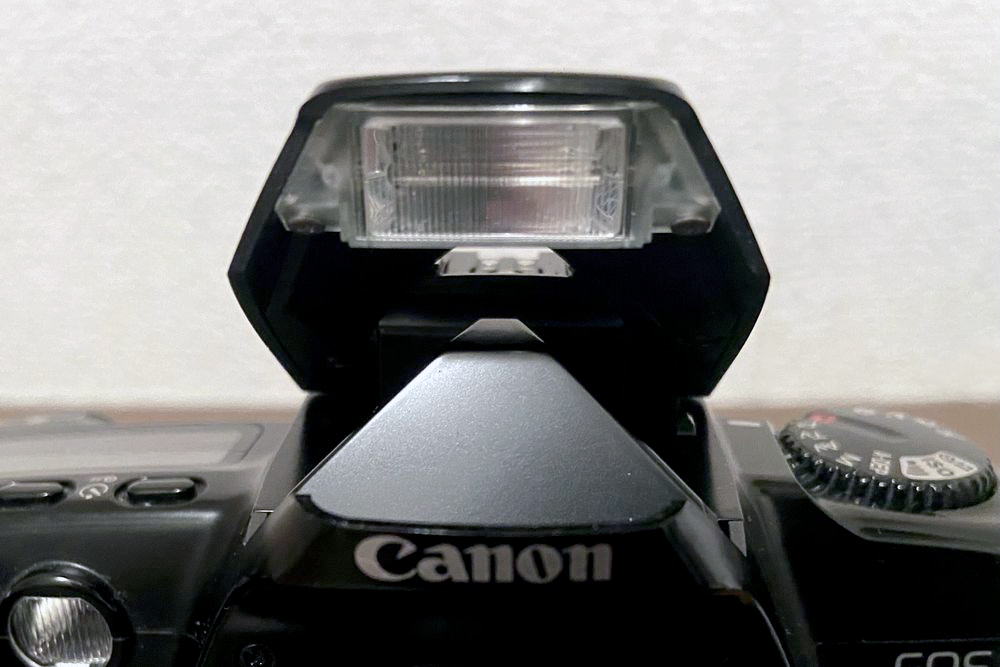 And it has a built-in strobe.
This also emitted light without any problem.
Before I bought this camera, I thought I wouldn't buy a film camera in this era of digital heyday.
But maybe I hoped that there will be new discoveries by using old cameras when I met this camera.
Well, I didn't own the EF mount lens at the time of August 2016.
I hurriedly bought an EF lens, but...
I'll talk about that in the next post. :)