2021-03-29
Using Cosina Carl Zeiss Planar T* 1.4/50 ZE with Canon EOS film SLR camera.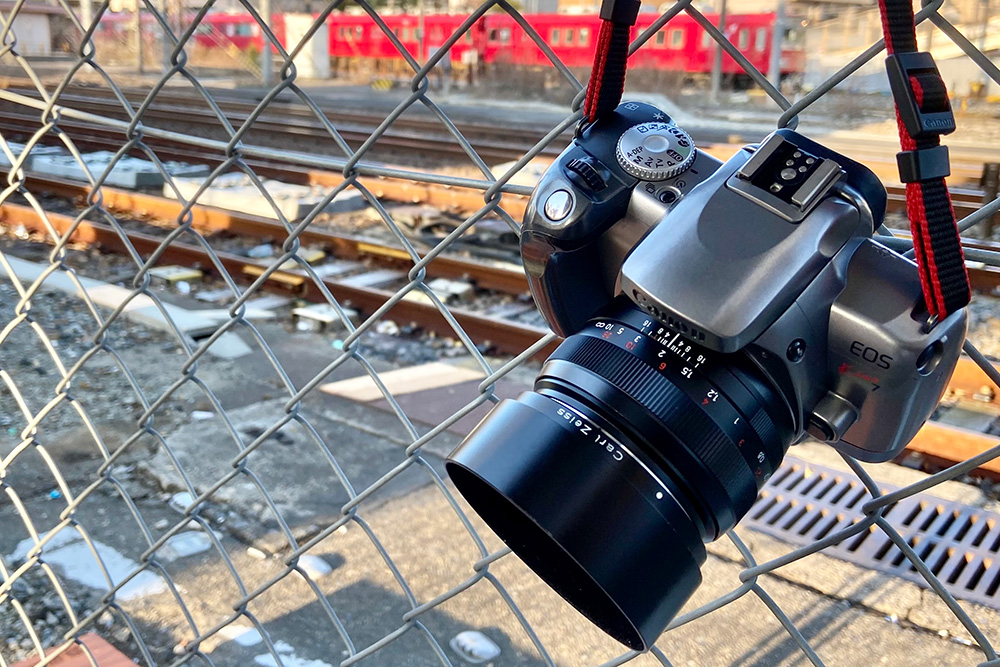 The Cosina Carl Zeiss Planar T* 1.4/50 ZE is a lens for the Canon EF mount.
This lens was released in 2009, and according to the article when it was released, it was "compatible with both film and digital cameras.
I thought "compatible with film cameras" meant the higher-end models like the EOS-1 and EOS 7...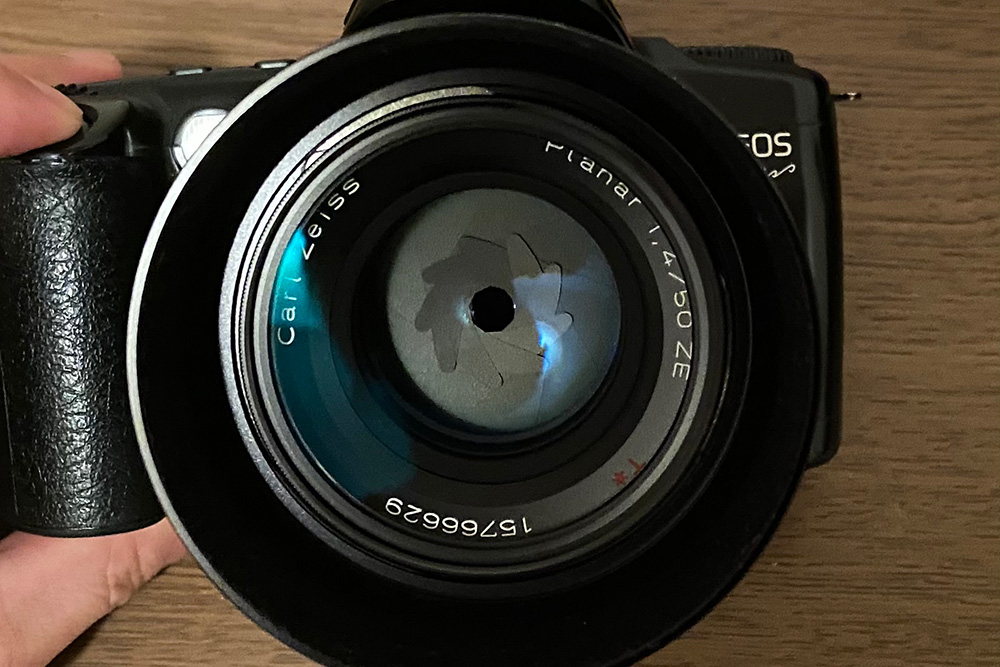 With the Canon EOS Kiss (EOS REBEL XS / EOS 500).
The aperture worked, and the shutter released.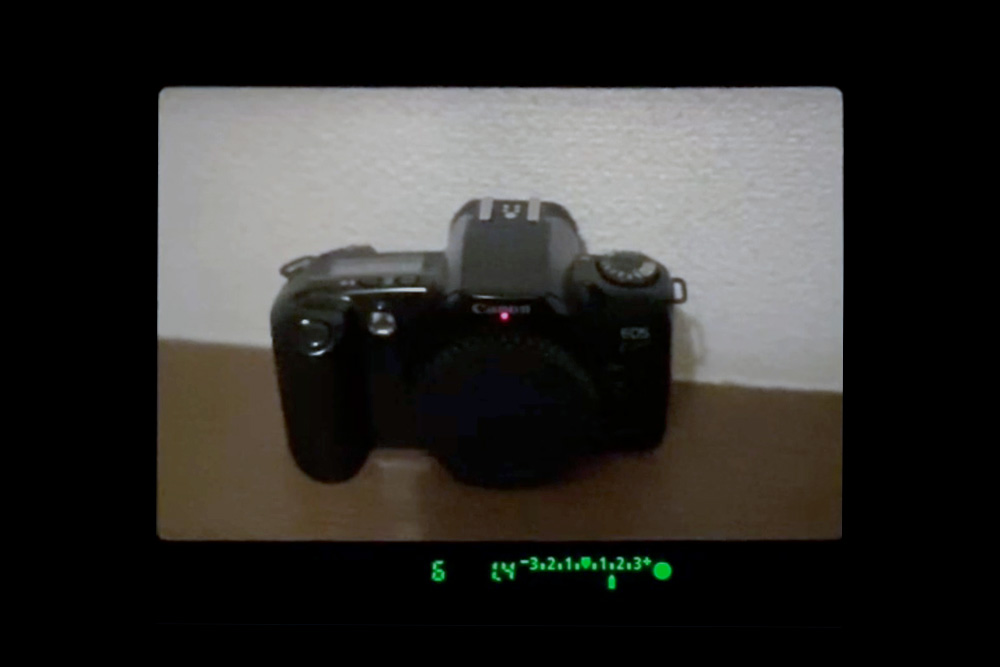 Inside the viewfinder of the Canon EOS Kiss 7 (EOS REBEL T2 / EOS 300X).
In the EOS Kiss 7, the manual focus assist functioned.
I was able to use it normally even with the entry-level EOS Kiss series.
As for the Cosina Zeiss, the fear that it is not a genuine Canon lens has been completely dispelled.
Manual focusing with a film camera is indeed more difficult, even with the use of manual focus assist.
Focusing on the eyelashes, which I was able to do with the EOS M5, seemed like a Herculean task. :}
It's not as easy as with an auto-focus lens.
But manual focus is really fun.
But I'm scared of chickens. :}
When I first bought this Planar, I didn't expect to shoot with a film camera, but it was such a joy to have one more thing to look forward to. :D